Lawn and Garden
Chisholm Trail Extension District is your front door to the resources of Kansas State University. Through our office you can obtain information on trees, turf, shrubs, insects, gardens, and other related topics. We also provide services such as insect identification, plant identification, and soil tests with fertilizer recommendations.
K-State Garden Hour Webinar Series: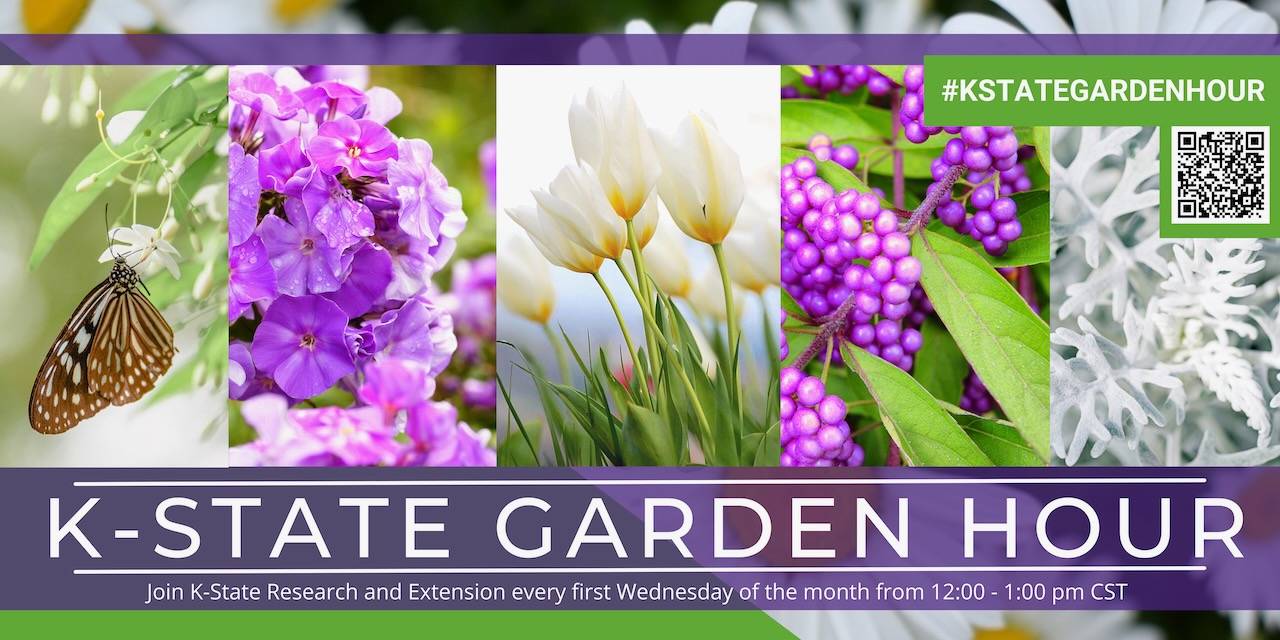 Welcome to the K-State Garden Hour Webinar Series, hosted by K-State Research and Extension horticulture staff across the state of Kansas. We hope you'll join us on the first Wednesday of each month at noon for some horticultural refreshment and training. Register here to get access to the Zoom link!
Dates and Topics:
February 1st: Introduction to Vegetation Plant Propagation
March 1st: Houseplants: Basics and Beyond
April 5th: Growing to New Heights with Vertical Gardening
May 3rd: Drought Tolerant Plants for a Challenging Kansas Landscape
June 7th: Drough Tolerant Lawns of Kansas
July 5th: Solutions to your Top Garden Insect & Disease Problems
August 2nd: Integrating Native Plants into your Home Landscape
September 6th: Seed Saving from your Garden
October 4th: Winter Garden Prep
November 1st: Controlling Invasive Plants
December 6th: Beekeeping Basics - How to Start Your Own Colony
WATCH PREVIOUS LECTURE SERIES:
Have a Green Thumb?
Take a look at our Community Gardens and see if a plot is right for you! Gardens are available in Abilene and Herington.